The Best Stand Mixer: Making Homemade Bread Dough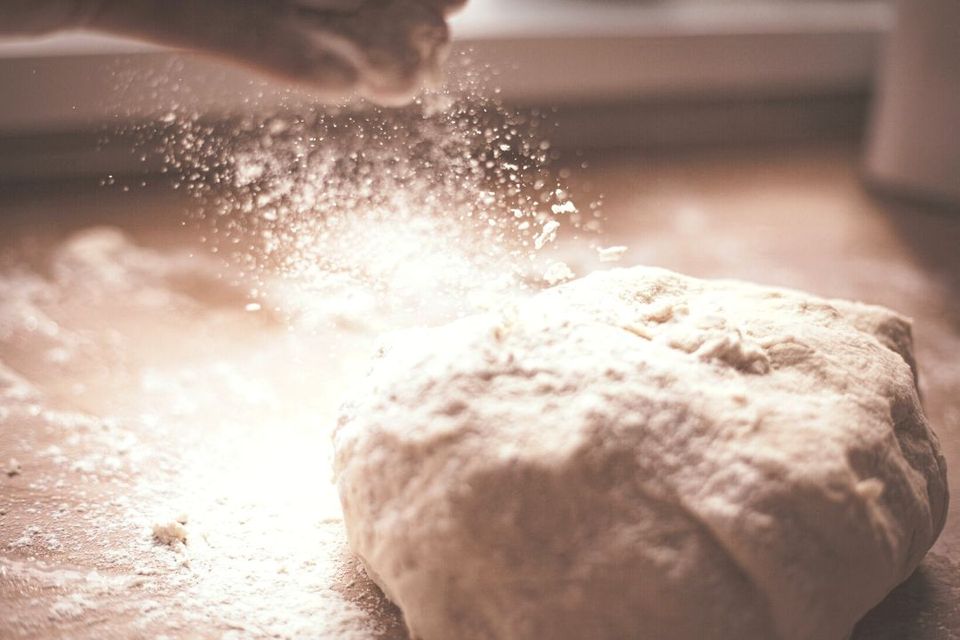 Need your machine to create good bread dough? Worried that you have a budget or limited kitchen space? No fear, we are here to help!
When considering a new stand mixer there are many features you should keep in mind, but the most important is that it mixes ingredients thoroughly to the desired expected consistency. Creating good bread is like an art, it is a harmony of the right ingredients combined perfectly for the right amount of time. Over mixing or under mixing will cause a sacrifice in the results. So a machine that can help knead your bread dough consistently each time will make it easier to make freshly baked bread in your kitchen.
Making good bread can starts with a robust motor to handle the kneading of thick, heavy dough with a durable mechanism that will not wear out with repeat use. It is also important for the machine to have adjustable speeds to make sure that the dough is kneaded properly whether it's a big batch or small batch.
With these specifications, we've compiled a list of the best stand mixers that meets the challenge so just you can decide which mixer is the best in your kitchen.
How We Choose
We've done the hard work for you, taking all of those features into account, so you don't have to. There are a few models that we feel are worthy of consideration if they're available at the price range that fits your budget. Whether a beginner or a pro, having a good mixer is the beginning to making tasty fresh bread from your kitchen.
That's why we went and did the research. We've reviewed and compiled a list of the best stand mixers in the market today. We've gone through all of the features and specifications to find the best stand mixer to meet your needs.
By the end of this guide you will have the confidence to pick out the best stand mixer for bread dough on the block.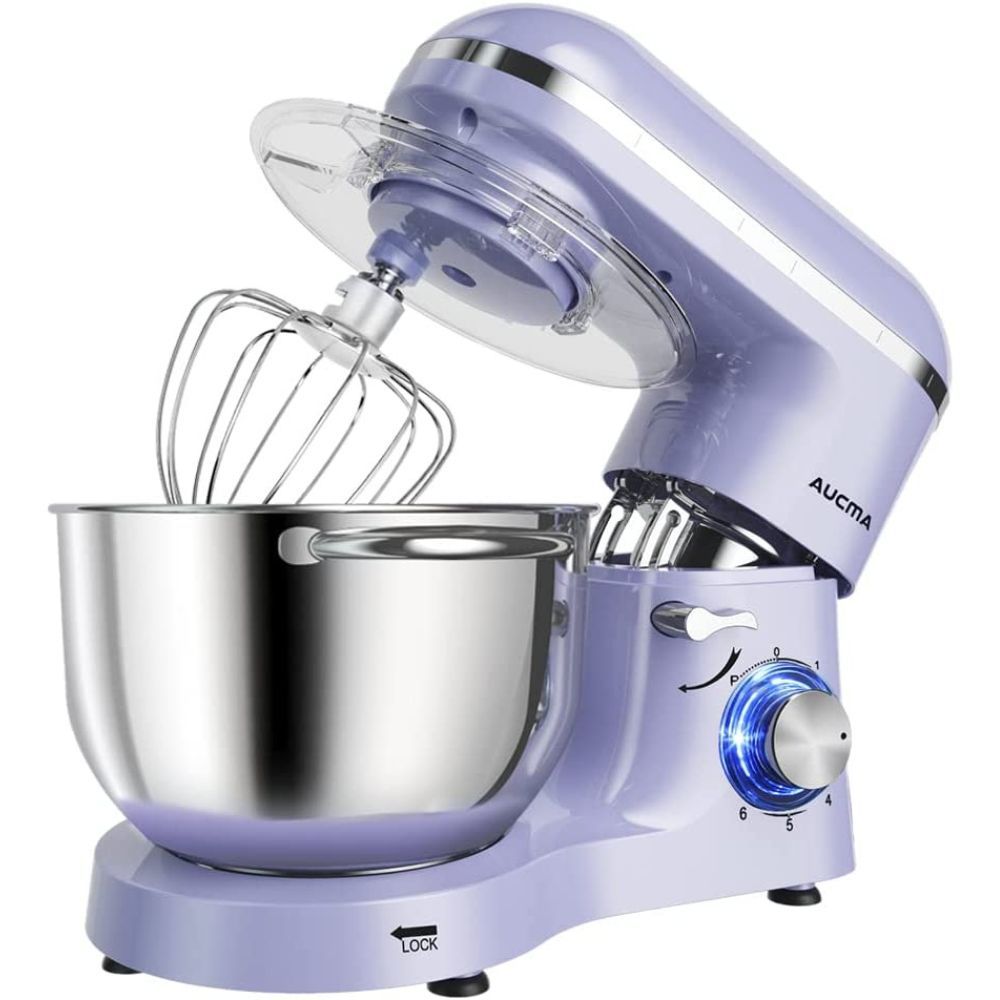 Best Gift Stand Mixer for Bread Dough
Check Deal on Amazon
What caught our attention
The multitude of color choices and the affordable price for this stand mixer makes this a fabulous gift for the special baker. The versatility of this machine will help you whip up any cake, cookie, bread, pastry or any other dessert.
This powerful, yet quiet, stand mixer features a heavy-duty 660W motor, 6.5 quart bowl, and three attachments: whisk, hook and beater. Its compact size makes it perfect for any kitchen countertop, and the easy-to-clean stainless steel, ABS and die cast aluminum exterior ensures years of hassle-free performance.
The combination of thoughtful design, quality and affordability is what makes this stand mixer so special.
Specs and Features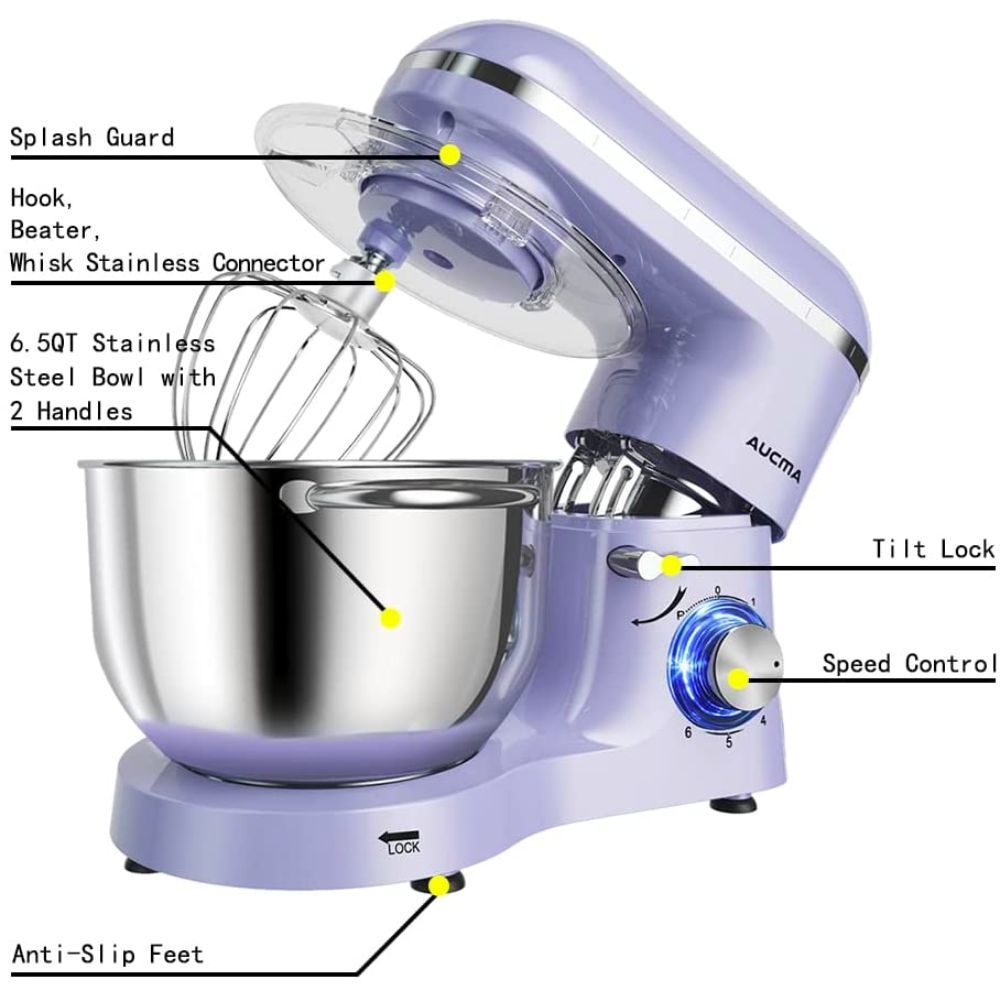 Multiple colors to choose from
660 W high performance copper motor
ABS housing
6 speed control with pulse function
low operation noise
6.5 Quart capacity stainless steel bowl
Attachments: whisk, hook, beater
Tilt-head design
Splashguard
Anti-slip suction
Recipes included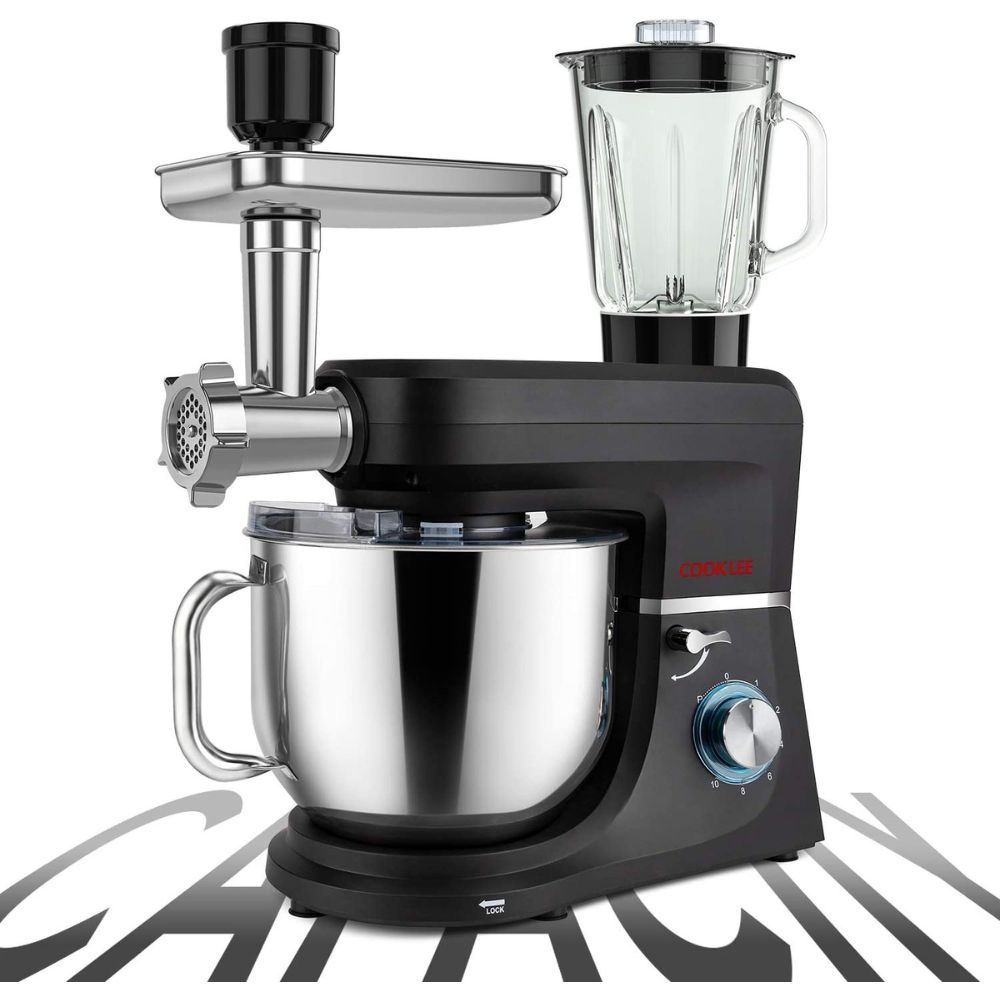 Best Multifunctional Stand Mixer for Bread Dough
COOKLEE SM-1507BM 6-in-1 Stand Mixer
Check Deal on Amazon
What caught our attention
With a sleek modern design, the CookLee SM-1507BM High-Capacity Series stand mixer has the attachment and functions you need at a cost that's more affordable than the high-end models. This mixer is compact, but still packs a punch.
You'll save money, space, and time by opting for the CookLee stand mixer. This compact kitchen tool has ten speeds and an 8.5-quart bowl, which means you can be making anything from kneading bread to whipped cream in no time.
Whether you're making a cake, a pie, or a batch of cookies, this mixer has it all. The hook to knead, whisk attachment, flat beater, and splashguard come with it, and you also get two power hubs to attach a blender and a meat grinder so you can convert your stand mixer into a culinary center.
This machine has the power to replace 3 kitchen appliances saving a lot of space. Backed with a 5 year warranty that exceeds industry standard, it's definitely worth our recommendations.
Specs and Features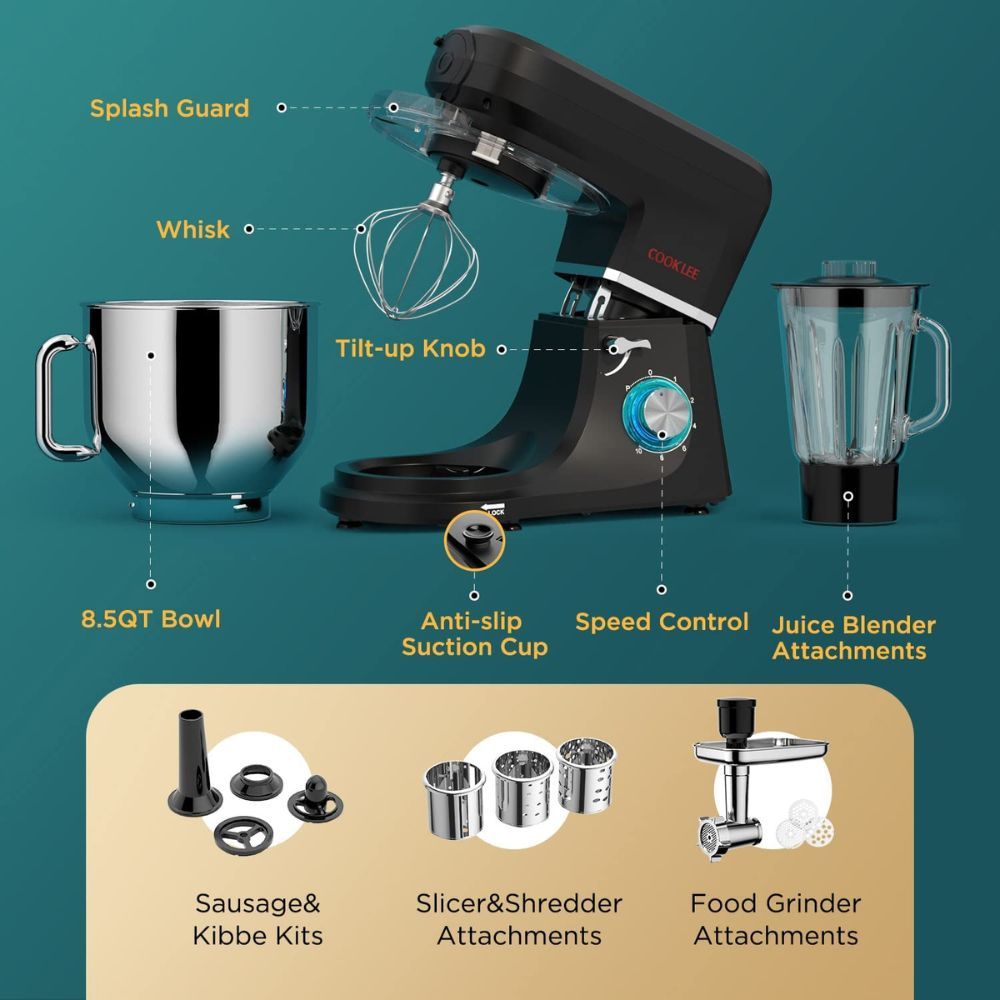 660W heavy duty motor
8.5 Quart Stainless steel mixing bowl with handle
10 Speed variable speed control
Attachments: Whisk, Hook, Flat Beater
Splashguard
Accessories include: Pasta Roller, Meat Grinder, Sausage Stuffer, Slicer & Shredder, Cookie Presses and Blender
Dishwasher safe parts
Recipes included
5 year warranty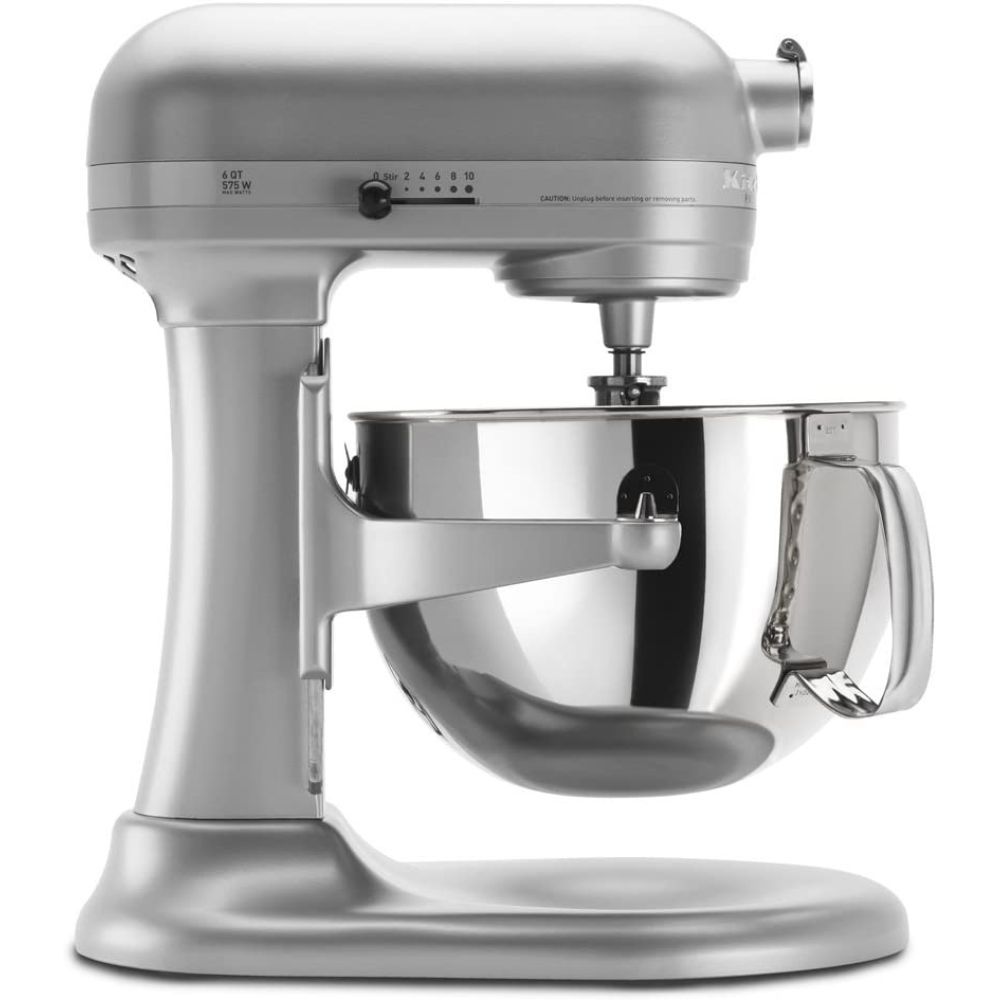 Best High-end Professional Stand Mixer for Bread Dough
KitchenAid KP26M1XOB 6 Qt. Professional 600 Series
Check Deal on Amazon
What caught our attention
The Professional 600 series from KitchenAid is a high-end machine that can make a statement in any kitchen. Over ten colors to choose from you can match it to your personality or simply spotlight it in your kitchen.
This sturdy stainless steel and iron constructed stand mixer is ideal for preparing recipes that need a lot of heavy mixing and kneading. It features a burnished metal flat beater, PowerKnead Spiral dough hook, and 6-wire whisk for quick, efficient mixing heavy mixtures.
This KitchenAid Professional series also features a bowl-lift design that raises the mixing bowl to an ideal position for beater to bowl contact to effectively reach all the ingredients in the bowl with its 67 point planetary mixing action. The bowl-lift design also helps stabilize when dealing with heavier, thicker ingredients.
This Kitchenaid machine is designed to deliver versatility as well, with 15 optional attachments from spiralizer and pasta makers to meat grinder, now your meal prep can be all done with one machine.
Specs and Features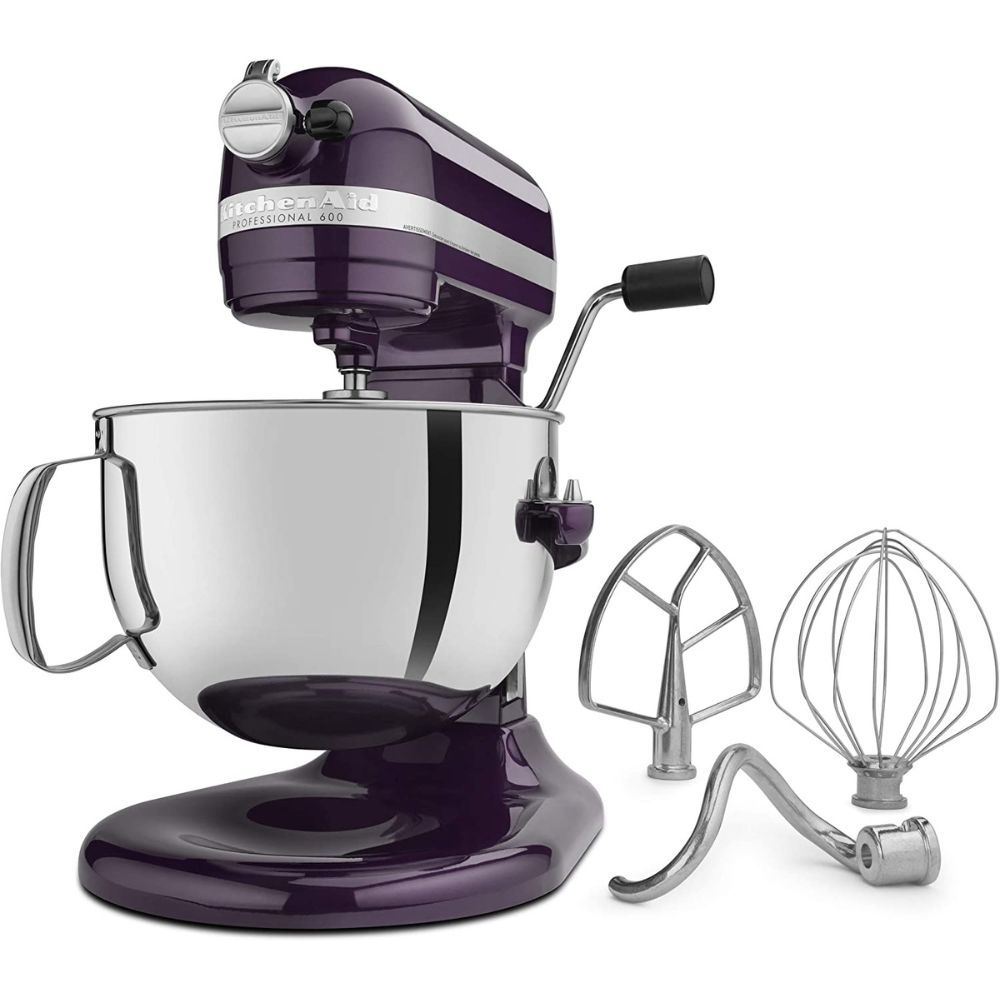 Over 10 color choices
Iron and Steel construction
Power hub with over 12 attachments
10 speed settings
575 W motor
6 quart Stainless Steel Bowl with handle
67 Point planetary mixing
Bowl lift design
Pouring shield / splashguard
Attachment: Whisk, Powerknead Spiral Hook, Flat Beater
1 year warranty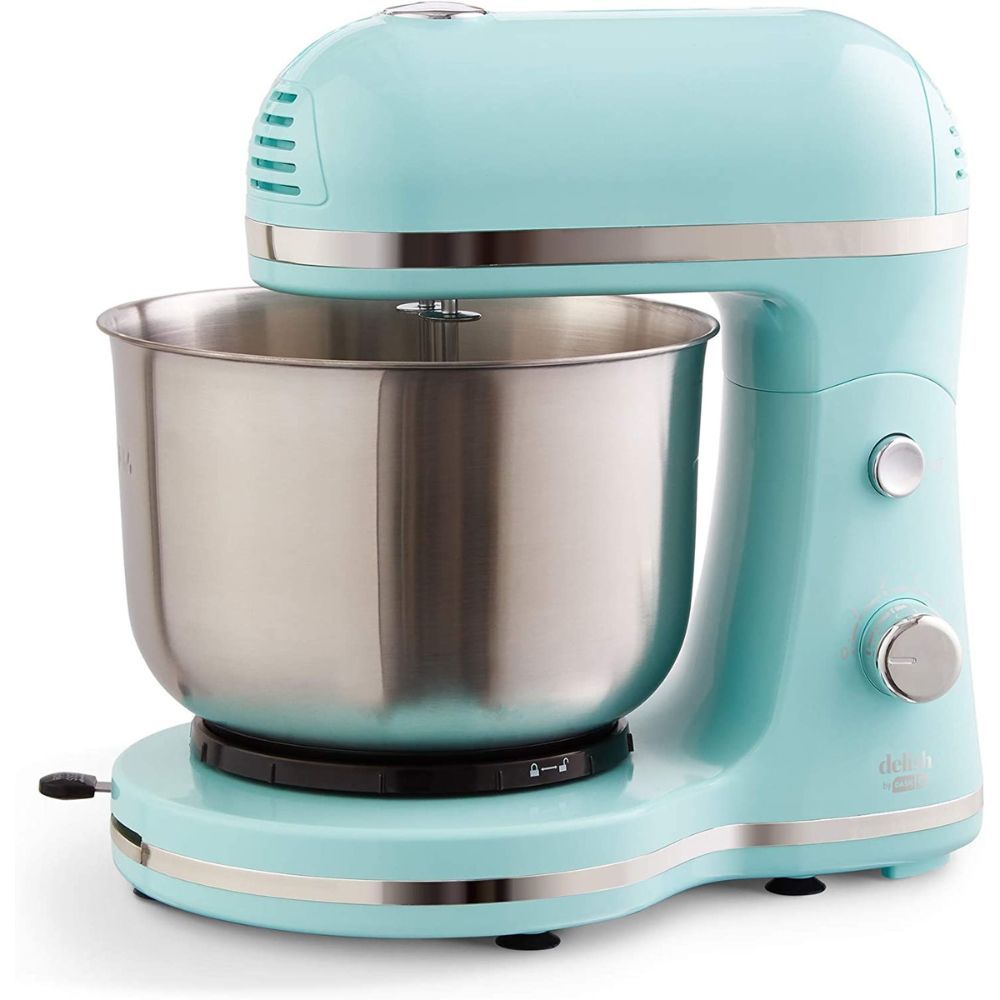 Best Compact Stand Mixer for Bread Dough
Delish by DASH Compact Stand Mixer
Check Deal on Amazon
What caught our attention
Weighing only 5 lbs, this Dash Delish Compact Stand Mixer might surprise you with what it can do. With 5 trendy colors to chose from, you can beautifully set it on any small kitchen counter as an accent or store it in the cabinet. But mainly help prepare ingredients for baking incredible masterpieces.
This compact, versatile machine lets you make delicious doughs and batters without creating a mess like hand mixers.  Although we can't say that its motor is heavy duty, but it still has enough power with its 350W motor to knead and mix delicious recipes for the novice bakers.  The tilting head makes it easy to remove the stainless steel mixing bowl and eject the beaters or hooks. A great addition to any kitchen, especially if you're looking for a simple way to make your favorite recipes with ease.
Specs and Features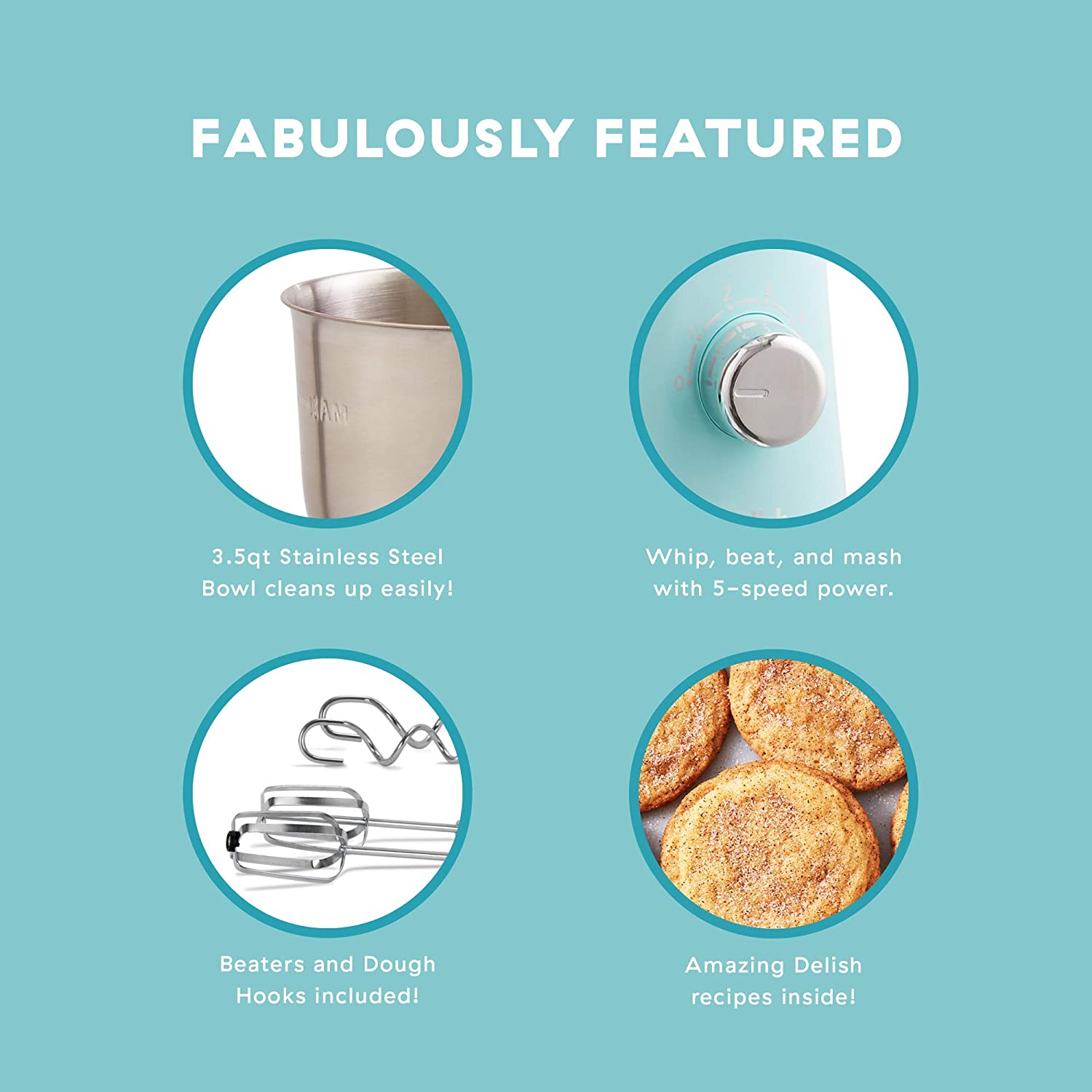 350 W motor
5 cute color choices
Tilting head
5 speeds
3.5 Quart Stainless steel mixing bowl
Adjustable slide ease of adding ingredients
2 hooks
2 mixer beaters
Dishwasher safe parts
Recipes included
1 year warranty
FAQs for Bread Dough Stand mixer
Do you want to get the best bread mixer for your kitchen?
A good bread mixer is not only essential for making delicious breads but it will also help you save some time when baking bread at home.
It doesn't matter whether you are starting your own bakery or just baking bread at home every now and then. If you want to know which best stand mixer for bread dough to buy, We've got you covered.
Which attachment do you use for making bread dough?
The best attachment for a stand mixer for bread dough is the hook, it replicates a kneading motion.
What's the difference between the spiral hook attachment vs the C hook attachment?
Many proclaim that the spiral hook kneads better than the C hook. The C hook uses the sides of the bowls to press against while the spiral hook uses the bottom to knead the dough. The spiral hook also seems to put less strain on the motor as it kneads through heavy mixes.
What size mixer do I need for making bread dough?
This really depends on the size of loaf you're looking for and how much bread you need to make. The larger the capacity, the easier it is to handle the dough. A 5 qt stand mixer should accommodate most small families, anything less you might need to combine batches or have to stick to the very basic bread recipes. Make sure the motor is designed proportionate to the size of batch it's making.
Can you mix bread dough in a stand mixer?
Yes, you can mix bread dough in a stand mixer. However, you should make sure that you have a hook attachment with your stand mixer.
What speed should I use to knead dough?
The best stand mixer for bread dough has an adjustable speed which allows the user to mix the dough at a specific speed. If you are using a stand mixer for your bread dough, you should knead the dough at about medium speed. For heavy mixes our recommendation is kneading at lower speed.
How much dough can a 5 quart mixer make?
A 5 quart mixer can make approximately 1.5 lbs of dough at a time. This is enough for roughly 2 loaves of bread.
Can I use a stand mixer instead of a bread machine?
Yes, you can use a stand mixer instead of a bread machine. Both a bread machine and a stand mixer can be used to bake bread. You'll have more options in a stand mixer than a bread machine. With a stand mixer you can make batter, mixing dry ingredients, knead and even make whipping cream.
Does a higher-end machine have better performance and more power?
Not necessarily. For example the Kitchenaid is known for stand mixers, it actually is a bit less powerful than some of the cheaper counterparts like the Aucma and Cooklee. In terms of performance they all seem to perform quite well with kneading, mixing and whipping.
What different material of mixing bowls are there?
Most of the recent models use stainless steel; however, we've seen machines that use plastic mixing bowls as well.
The Best Stand Mixer Choice for you!
You don't need to go out and buy a bread machine to make bread, a good stand mixer can also make fresh smelling loafs in your kitchen. Stand mixers are very popular because they're easy to use, affordable, and versatile.
A heavy duty stand mixer is a good investment if you're planning to make more than just bread. With the right features and attachments making fresh bread in your kitchen is no more than buying the right appliance. We've spent hours reading thousands of reviews online from verified customers and gathered the most important information for you to make the most informed decision.
*This site contains affiliate links. I may earn a small commission through links in this post.