A blender is a powerful tool. It can slice and dice and crush, puree, blend and emulsify. And it's also the key to an easy breakfast smoothie or a quick lunch salad dressing. But while the blender is an essential kitchen appliance, many people are unaware of how it works. So here are some tips for using your blender better:
Securing a stainless steel blender
When it comes to purchasing a blender, there are a few things you should keep in mind.
Look for a blender that is easy to clean. You want to quickly remove the blades and jar without having to get out any tools, and if you can't fit the whole thing into your dishwasher, it's probably not worth buying.
A dishwasher-safe jar makes cleanup much easier. This will save you time on those busy mornings when all you want is coffee but don't have time for anything else!
A powerful motor means smoothies that taste as good as they look - no one wants chunky fruit bits floating around in their smoothie bowl! Think about what kinds of smoothies and soups you'll make most often before choosing between 2HP and 3HP motors.
Recipes for the starting blender user
Smoothies. The most obvious use for a blender is to make smoothies, and they're so easy to make that it's hard not to fall in love with them. Blend frozen fruit and yogurt or milk until combined well, then add ice cubes if you like a thicker consistency. You can also experiment with adding other ingredients, such as honey, cocoa powder, or peanut butter, for a different flavor profile each time you blend.
Popsicles and popsicle-like treats. I have fond childhood memories of making homemade popsicles on hot summer days with my mom, so many that we had to store them in our freezer until there was no more room! If you have kids (or just like making fun treats), this is one recipe I recommend trying out first. It provides an opportunity for creativity: choose any juice or other liquid base ingredient that sounds appealing; add any fresh fruit or berries; top with fruit leather slices if desired; freeze overnight (or even longer) before serving! This method makes me feel like an old-fashioned country cook who grew up on farm-fresh ingredients but still appreciates modern technology enough to put it together without much effort.
Ingredients to always keep on hand.
Milk
Butter
Eggs (and egg substitute)
Sugar (and other sweeteners)
Flour: All-Purpose, cake, self-rising (for biscuits)
Conclusion
Now that you know the power of blenders, it's time to blend. If you haven't found your favorite blender, head over to our reviews to check out some of the blenders hand-picked by our team.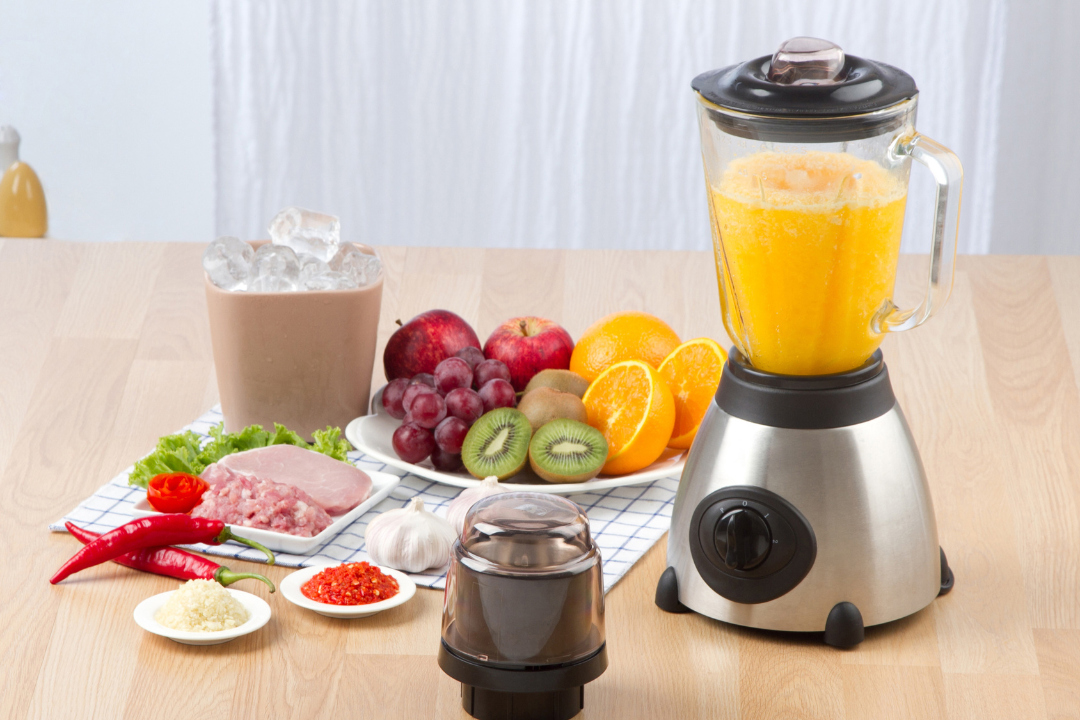 *This site contains affiliate links. I may earn a small commission through links in this post.