Choosing The Best Juicer for Celery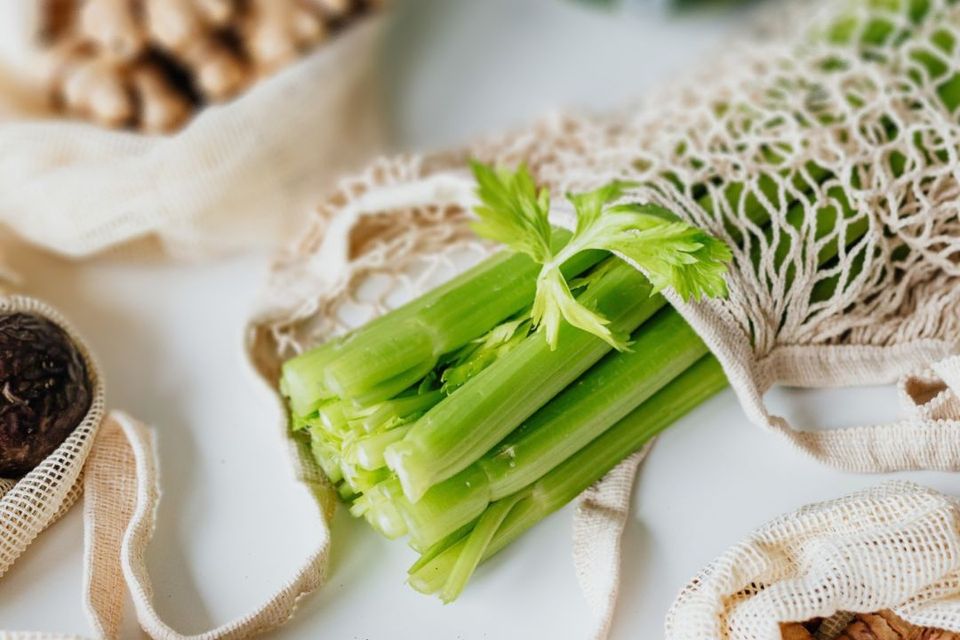 Celery juice is packed with vitamins and minerals, and has been shown to have a variety of health benefits. Some people drink celery juice on an empty stomach to help with things like brain fog and chronic disease, but the health benefits of celery juice go far beyond just those few benefits. Celery juice is a great way to add more vegetables to your diet without adding extra calories, and it tastes delicious when consumed on its own.
Juicing is one of the easiest ways to get healthy nutrients into your diet, and celery juice is one of the healthiest foods to drink and has become one of the most popular among health conscious consumers. If you're interested in making the best celery juice recipes possible, you may be wondering what type of juicer is the best for juicing celery.
Celery is one of the best dietary sources of dietary fiber, but it also has a reputation for being a difficult vegetable to juice. That's because celery has a relatively high amount of cellulose and other tough components, which makes it difficult for most juicers to effectively extract juice.
One of the key criteria to consider when choosing the best juicer for celery is that you need a juicer that was built to extract the maximum juice from produce. You want to get the most juice out of your celery and ensure you're getting the nutrients it's packed with.
There are so many different models out there. What's the difference between them? What makes a good one?
Check out these top rated juicers to find the best one for your celery needs.
How we choose the Best Celery Juicer for you
Cold pressed juice seems to be the most talked about these days, but getting a true cold press juicer can be very costly. There are more affordable products that mimic the juicing process called slow juicers.
If you want to save money, you can use a slow juicer. These products come with the benefit of producing juice that is much better than any juice you get from an ordinary blender.  It is very important to buy the right product. Slow juicers allow you to juice fruits and vegetables without producing too much heat while separating the pulp and fiber.
Our team has gathered thousands of user reviews and scoured the internet for ratings to come up with a list that will give you what your wallet can handle and the quality that you would expect for a celery juicer.
Why Juicing Celery is Challenging
Celery is a fibrous vegetable that can be difficult to juice. Unlike softer fruits and vegetables that easily release their juice, celery requires a juicer that can effectively extract its juice while separating the pulp and fiber. Moreover, finding a celery juicer that produces juice with minimal oxidation and heat generation is essential for retaining the maximum amount of nutrients and enzymes that make celery juice so healthy.
What is the difference between different celery juicers?
There are three kinds of juicers: masticating juicers, cold press juicers, and centrifugal juicers. Juicers differ in how they extract juice from produce (celery).
Masticating
Masticating juicers are also called slow juicers, gear, or auger juicers, and the fruits / vegetables are crushed at a slow speed (around 80-100 RPM, then pushed through a sharp screen. Since the juicing process is much slower and does not introduce as much heat and oxygen as with a centrifugal juicer, it provides you with a more nutritious juice. Masticating juicers typically have a pretty decent juice yield which is great for the pocketbook (get more out the fruit and vegetable you are purchasing) as well as the planet (reduces waste).
Centrifugal
The centrifugal force juicer is one of the most popular juicers on the market. It is typically used in homes because it provides the user with juice instantly, and is inexpensive to buy.
This juicer takes fruits and veggies through feeder and spins them in a high-speed (6000-14000RPM) cutting action against a sharpened screen where the pulp and juice is extracted and forced out of the machine.
This type of juicer is typically the least expensive option, and provides consumers with the benefits of fresh squeezed juice without the high cost of higher quality juicers.
Cold Press
Cold presses are designed to be the highest quality juicing machines. They actually contain a built-in press so the fruit/vegetable pulp is squeezed to extract the juice. These quality presses prepares the riches juices with the least amount of separation, has the least amount of oxidation and retains the most nutrients and vitamins. Cold press creates the purest juice with approximately 99% of liquid and less pulp. There will also be less clogs caused by high fiber fruits and vegetables like celery stalk, pineapple ...etc, making it much easier to clean.
Hope this had helped you understand the features and capabilities of each type of juicer so you can pick the right one for your household to maintain a healthy lifestyle.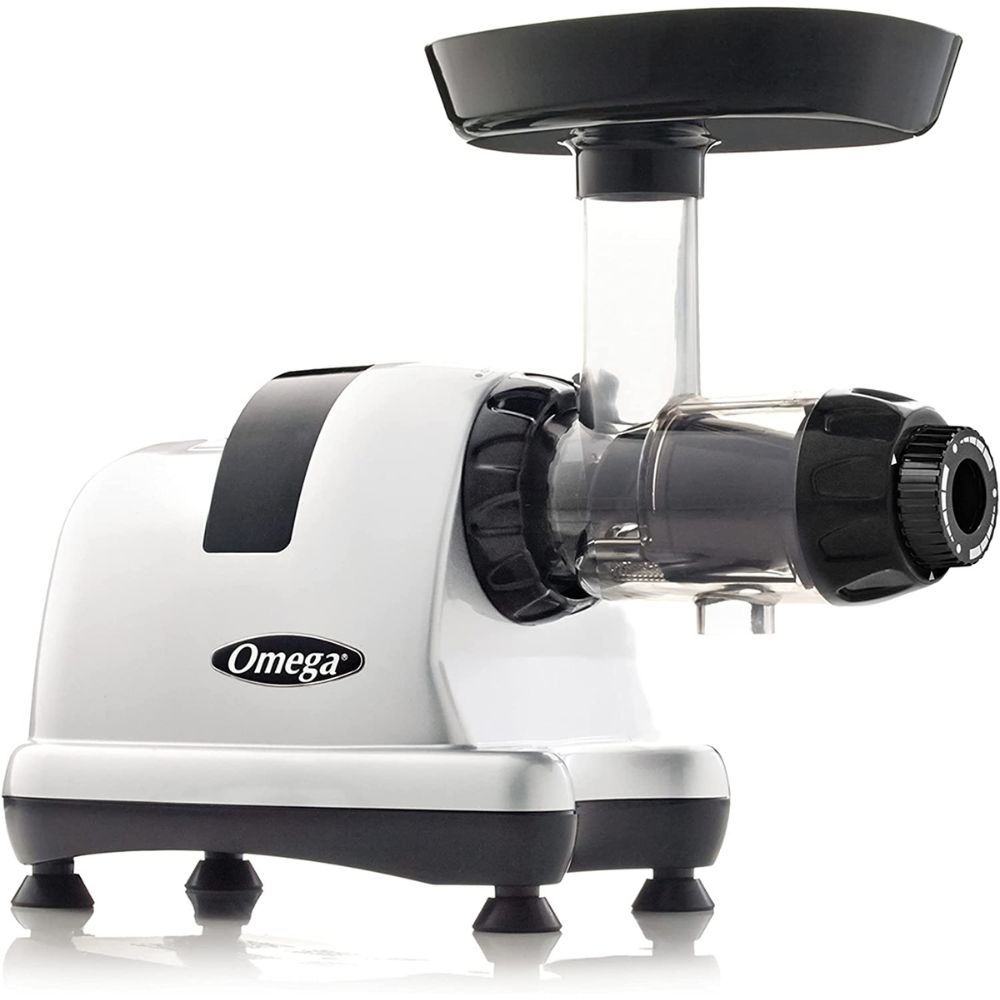 Most Recommended Celery Juicer
Check Deal on Amazon
What caught our attention
The Omega MM900HPS is the ideal choice for the serious celery juice fanatic. Aside from it being endorsed by the Medical Medium, it has an excellent coverage of 15 years on parts and performance. Only companies that are confident in their product can offer such an extensive warranty. However, it doesn't come with a light price tag.
With the Omega MM900HPS you can easily adjust the cap that feeds your preferred size of celery stalk down the chute. It is a great investment for anyone that loves celery juice. The green insert provides maximum juice extraction by squeezing every bit of juice out of your celery so you get more juice and nutrient in every batch.
This machine also operates at a lower speed which making it significantly quieter than most other machines.
It's easy to use, easy to clean up and makes a great tasting juice. The other end cap feeds other fruits and vegetables down the chute. This is a great machine for juicing and extracting the maximum amount of nutrients out of your fruit and vegetables.
Specs and Features
80 RPM with less heat and oxidation
2 adjustable end caps
Quiet operation
Easy to clean parts
Triple stage auger
Less foam
High fruit & vegetable juice yield
Retains vitamins and nutrients
15-year coverage on parts and performance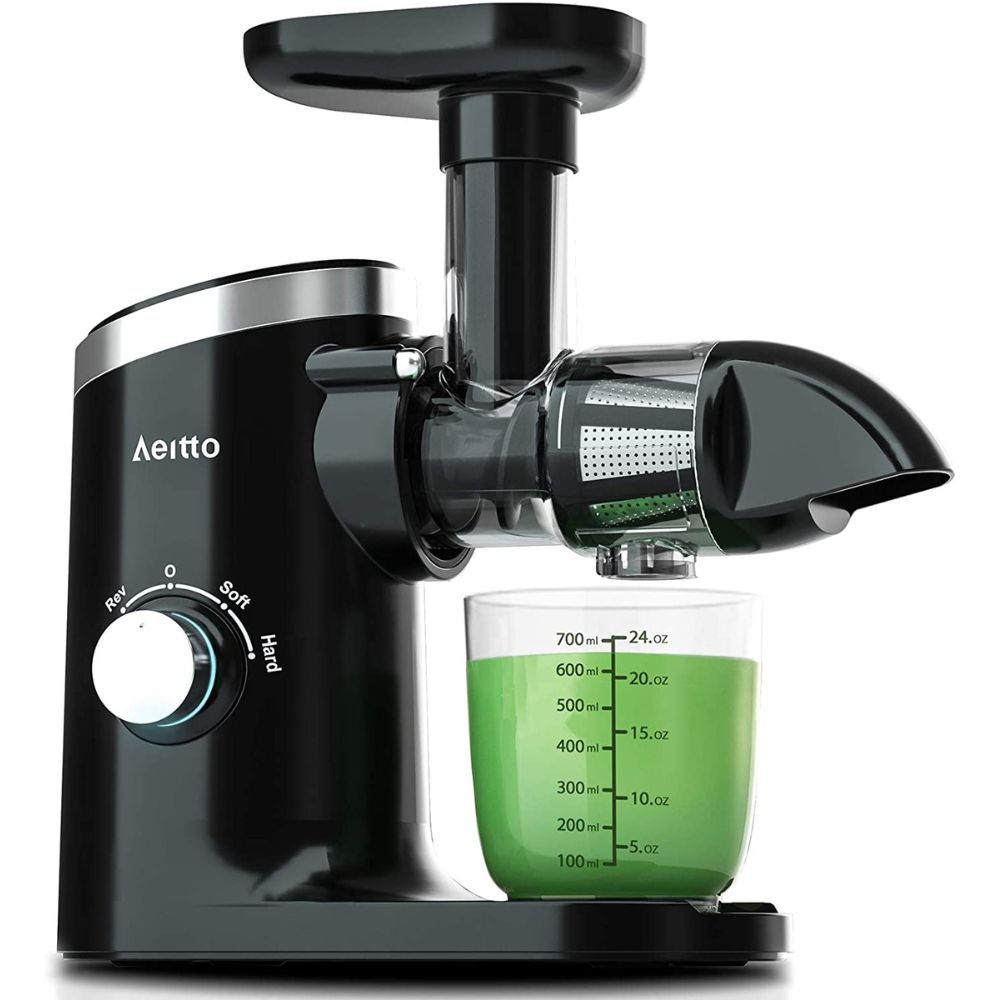 Best Value Juicer for Celery
Check Deal on Amazon
What caught our attention
The Aeitto slow masticating juicer has a sleek, stylish design, and easy to use  juicer with a large feeder chute. It is designed to efficiently extract the maximum amount of juice from whatever vegetable or fruit you put in the chute with it's 2-speed modes.
★"SOFT MODE(lower speed 85-100RPM)":orange, watermelon, grape, berry, etc.
★"HARD MODE (higher speed 95-110RPM)":apple, pear, carrot, beets, celery, ginger, kale, etc.
The Aietto's quiet motor and upgraded auger can extract your juice with a maximum yield and retain more abundant nutrients and reduce oxidation.
It is easy to clean with a one button to disassemble washable parts.
It's marketed specifically for celery juicing and comes with a 1-year warranty.
Specs and Features

2-speed modes
Quiet motor (60 decibels)
Juice & Pulp Separation
Reverse Function
High juice yield and nutrient retention
Filter with cleaning brush
Easy to clean
Easy one button parts disassembly
1-yr Warranty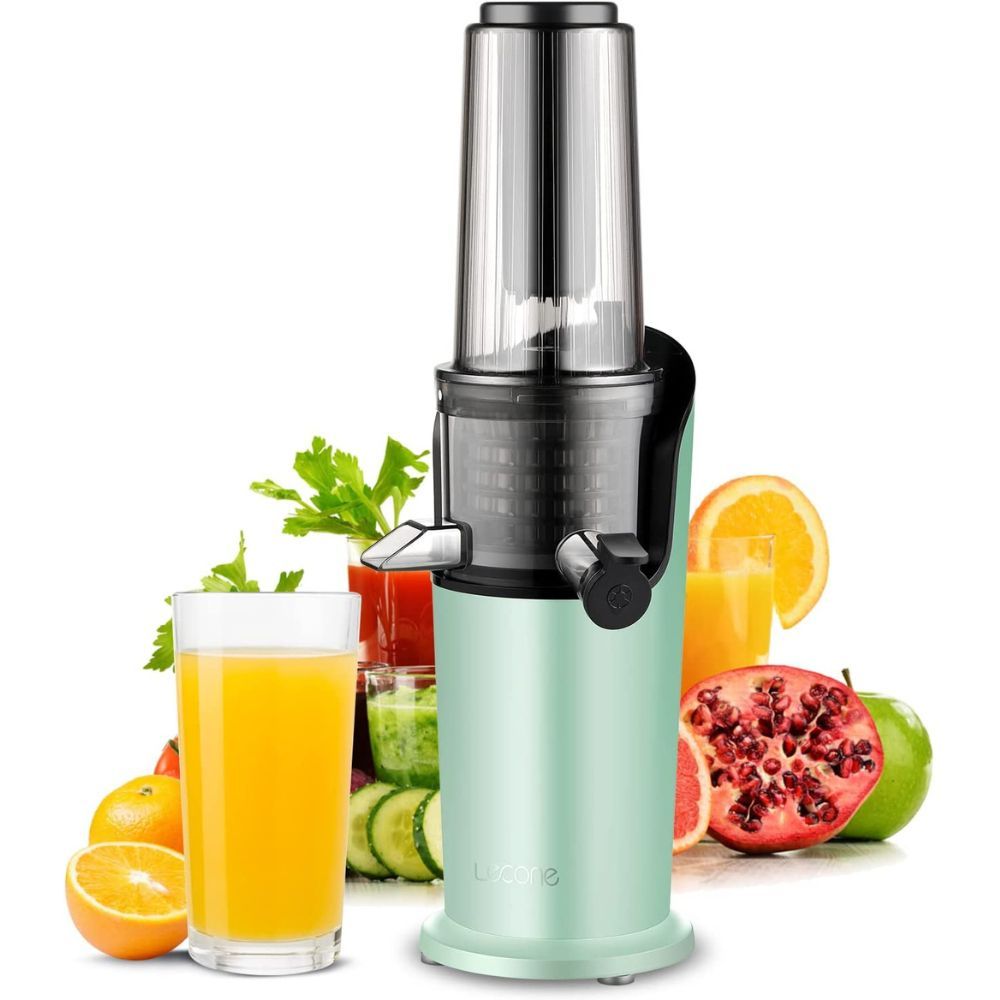 Best Compact Celery Juicer
Check Deal on Amazon
What caught our attention
This powerful but compact celery juicer is a must-have. It's the perfect size for busy home cooks, and it's easy to use making juicing fun.
This beautifully designed sleek compact Lecone juicer has a motor that's just as powerful as it's larger, slow juicer cousins and half the size which cuts down on storage and counter space. It's perfect for smaller kitchens.
This juicer offers a 30% larger chute than other brands, which means less prep and faster squeezing time. Save time and energy by doing a little prep work and juicing healthy juice quicker.
On top of all that, it can extract a 84%-89% celery juice yield. WOW!
Specs and Features
Compact size
150W single speed motor
Easy assembly
Advanced filter/screen
Wide chute
High juice yield
Reverse Function
Separate pulp cup
Easy to clean parts
Best Juicer for Celery FAQs
You want to find the best juicer for making the best celery juice for your health. And we know that there's probably a question or two you'd like to have answered. We've compiled a list of the most common questions celery juice enthusiast have. Hope it will help you with choosing the best juicer for you.
What kind of juicer do you need to make celery juice?
The best juicer to make celery juice are cold press and masticating juicer. They are the most powerful, but they are the most expensive juicers. If you don't have a lot of money, you can get a centrifuge type juicer, but they produce more foam and does not retain as much nutrients.
What is the difference between a masticating juicer vs cold press?
There are two main differences between these types of juicers. A true cold press juicer have a 2 stage process:
The first stage is it chops the produce
The second stage is where the produce is put through a press which extracts the juice by compressing the pulp under large amount of pressure.
This method retains the most vitamin and nutrients from the fruit / vegetable into your juice. Because there's not separation in the extraction process there's much less oxidation.
The other type is a masticating juicer. A masticating juicer works much like your stomach. It works by chewing the produce and pressing it out through a chute against a screen. This is the more efficient type of juicer for getting the most juice out of your fruit & vegetable.
What is the best way to make celery juice?
To make celery juice you need: 2-3 stalks of celery, a glass of water, lemon juice, and honey. Put the celery in the juicer, then add water and lemon juice. Mix well and then pour into a glass. Add honey to taste. This produces a delicious, healthy drink that's good for you! And a wonderful way to get your daily dose of fruits and vegetable in.
What is the difference between a masticating juicer and a centrifugal juicer?
Masticating Juicers use a screw-like auger to chop the fruit or vegetable into tiny pieces. The pulp is then pressed through a fine mesh strainer. Centrifugal juicers do not chop the fruit or vegetable; instead, they spin it at high speeds, creating an intense pressure that forces it through a fast spinning sharp screen to squeeze the juice out of the fruit or vegetable.
What is celery juice good for?
Celery juice has a lot of vitamins and nutrients and can help relieve indigestion, flatulence, and stomachaches. It also helps cleanse your body by promoting urination. It is also good for your heart, as it lowers blood pressure. It also improves circulation, and helps to reduce cholesterol.
Is there any difference in the nutrition of juice made by different juicing machines?
There is a significant difference in the nutrition of juice made by different juicing machines. It is very important to know what type of machine you are using. If you want to make sure your juice is full of nutrients, then you should look into cold press. Contrary to common believes a machine that has a high RPM does not extract the maximum nutrition, the heat from the machine actually destroys the nutrients and enzymes.
How do you clean celery residue out of a juicer?
Vinegar can help remove mineral deposits and hard water scale from your juicer parts. Use equal parts water and lemon juice. Make sure you allow it to soak for at least an hour but preferably overnight before cleaning.
Do I have to clean my juicer after every use?
You should clean your juicer after every use. This is because fruit and vegetable particles can clog the filter. This is why you should be cleaning each time you finish juicing.
What is are some of the important features you look for in a celery juicer?
easy to clean
reverse function in case of clogs
adjustable speeds for different produce
dishwasher safe
options and features that retains the maximum amount of nutrients and vitamins from the celery
Best Celery Juicer for you!
We know that juicing is a trend now and will continue to grow as people seek ways to better their health. Whether you're interested in juicing for the taste, the detox benefits, or the overall nutrition benefits, it's important to know which juicer is right for you and your lifestyle.
So how do you know which juicer is the best for you? Since these juicers are not only good for juicing celery, great for other fruits and vegetables too, the answer depends on your budget, your needs, your preferences and your lifestyle. We've spent hours reading thousands of reviews online from verified customers and gathered the most important information for you to make the most informed decision.
*This site contains affiliate links. I may earn a small commission through links in this post.